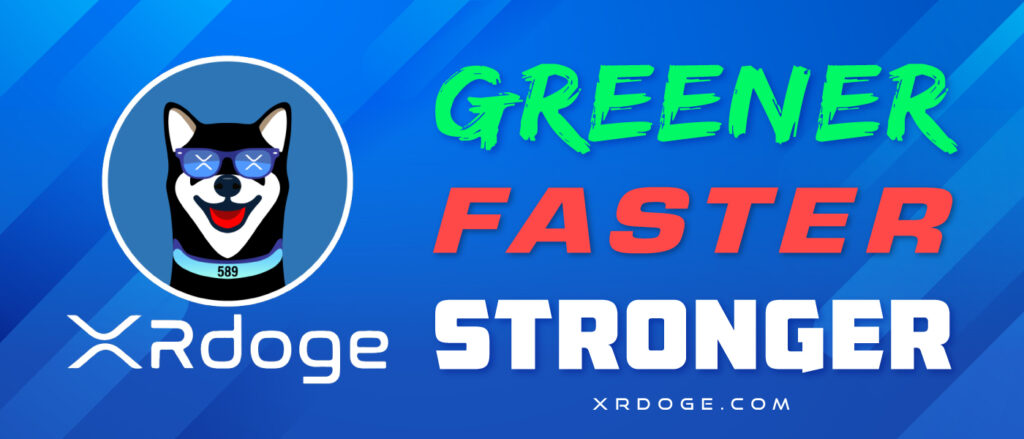 UNLEASH THE
GREEN UTILITY POWER OF XRDOGE
XRdoge - From Meme Coin to Green Coin.
XRdoge continues to evolve - going from meme coin to green coin.
XRdoge has already added utility to its memetics - a web payment portal and DEX interface. Now XRdoge is tapping into one of the fastest growing crypto markets - the green revolution.
Meme Coin
TO GREEN COIN
Already running on the XRP Ledger, an eco-friendly carbon-neutral blockchain, the team wanted to take this even further.
XRdoge: Come for the memes; stay for the utility.
XRdoge is transforming into the green meme coin. The new green utility project will provide businesses and householders with an easy interface for getting involved with the exciting and vital world of carbon offsetting. Using an innovative, patent-pending hardware device, with XRdoge as the intermediary utility token, the customer will be able to transfer real world value and offset their carbon footprint.
We are extremely proud to partner with Ecologi to help bring this to market using their exciting, user-friendly and engaging platform!
XRdoge is the Robin Hood of crypto, robbing the supreme utility of the XRP Ledger, to give memetic & financial power to the masses.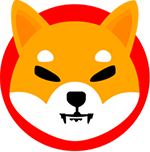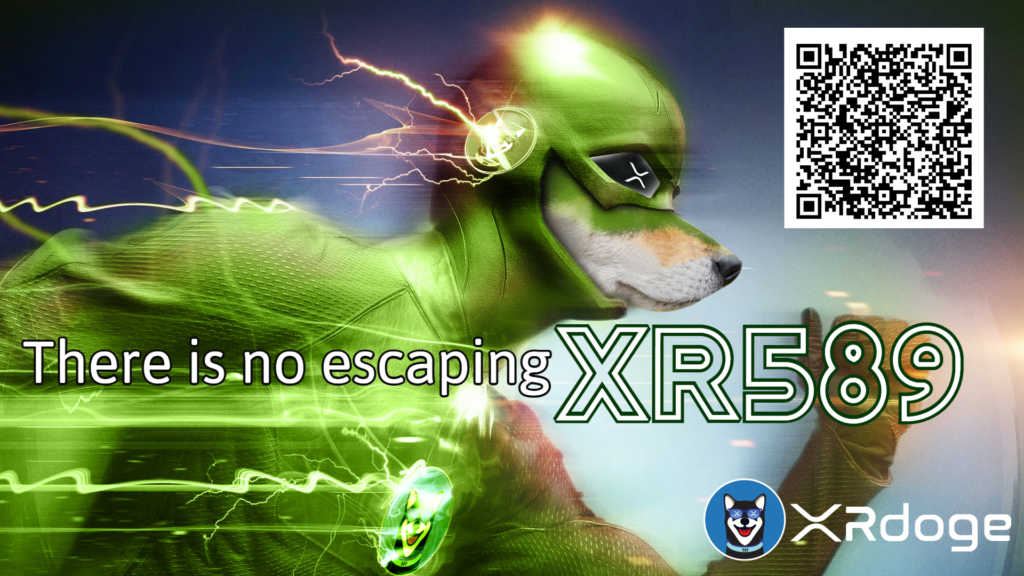 Introducing the XR589 clamp meter, real world application of cryptocurrency utility!
The XR589 clamps onto your power cable or mains power inlet.
It uses a combination of user input settings and self-calibration which allows the XR589 to monitor your power consumption in real time. the clamp then offsets your power consumption by automatically sending cryptocurrency to one of Xrdoge's "carbon offset" partners.
This is all configured via Wifi connection to your local network with a full suite of options. This automated system will make being green hassle-free.
UK patent GB2200837.9 has been filed by XRdoge co-founder Raymond Thomson.
BUY / SELL / TRADE
STEP BY STEP INSTRUCTIONS

1. Setup your Xumm wallet: Android Apple
2. Click here to add our Trustline rLqUC2eCPohYvJCEBJ77eCCqVL2uEiczjA
3. Click here to go to our trading pair on sologenic.org.*
4. In the top right click "Connect Wallet" and choose Xumm, then sign transaction.
*You can click the star icon to add to your favorites for easier access to the trading pair.
Airdrop: October 24th, 2021
Harness XRPL
Discord / Telegram / Twitter
List on CoinMarketCap
List on Exchanges
Create Payment Portal
Create XRdoge DEX
Create NFT's

Airdrop: October 24th, 2021
Harness XRPL
Discord / Telegram / Twitter
List on CoinMarketCap
List on Exchanges
Create Payment Portal
Create XRdoge DEX
Create NFT's