Custom trading pairs have been made available by Sologenic DEX. We will start by
going over how to set up a XRDOGE/XRP trading pair. 
1.) Copy and paste the issuing address: rLqUC2eCPohYvJCEBJ77eCCqVL2uEiczjA
2.) On Sologenic.org go to 'Trade'. Select the Solo/XRP pair at the top and this
search bar will appear. Click base pair.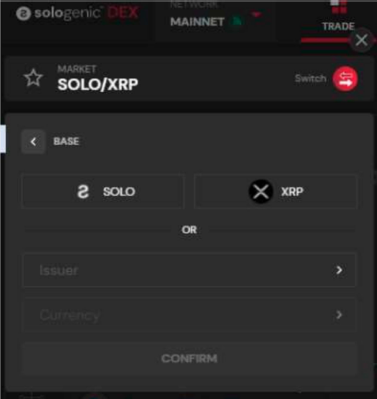 3.)Once you select base pair you will see this. Select "issuer" and "other". Paste the
currency code here.
You'll see "XRdoge" with a bunch of numbers afterward, select and you're away.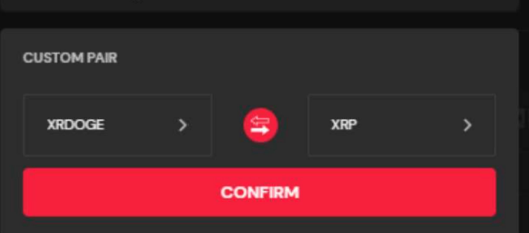 4.) Select "XRP" as your counter.
This is all the steps you need to set up a custom pair on the sologenic Dex.
You can now buy XRdoge and store it in your XRP XUMM wallet. It could hardly be
easier!